Glastonbury Abbey News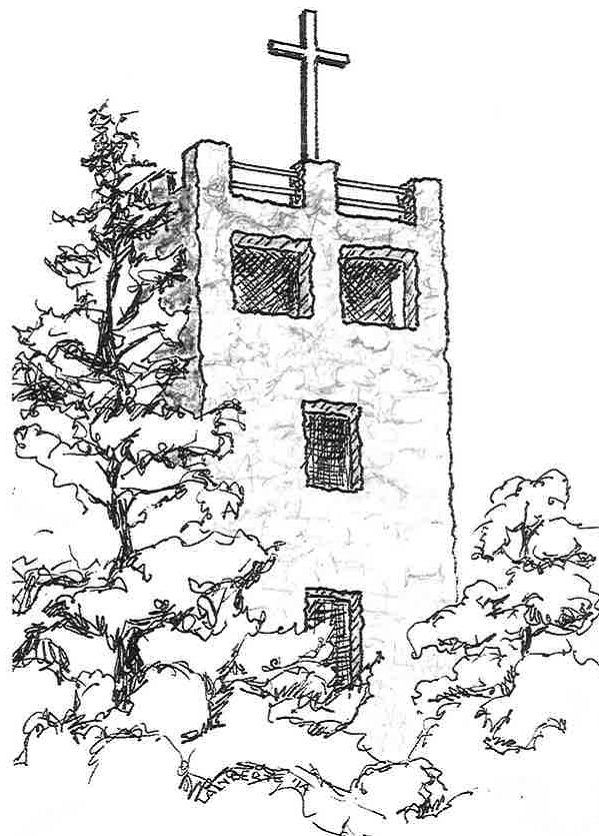 "Celebrating over 60 years of peace and prayer
….a welcoming presence for all"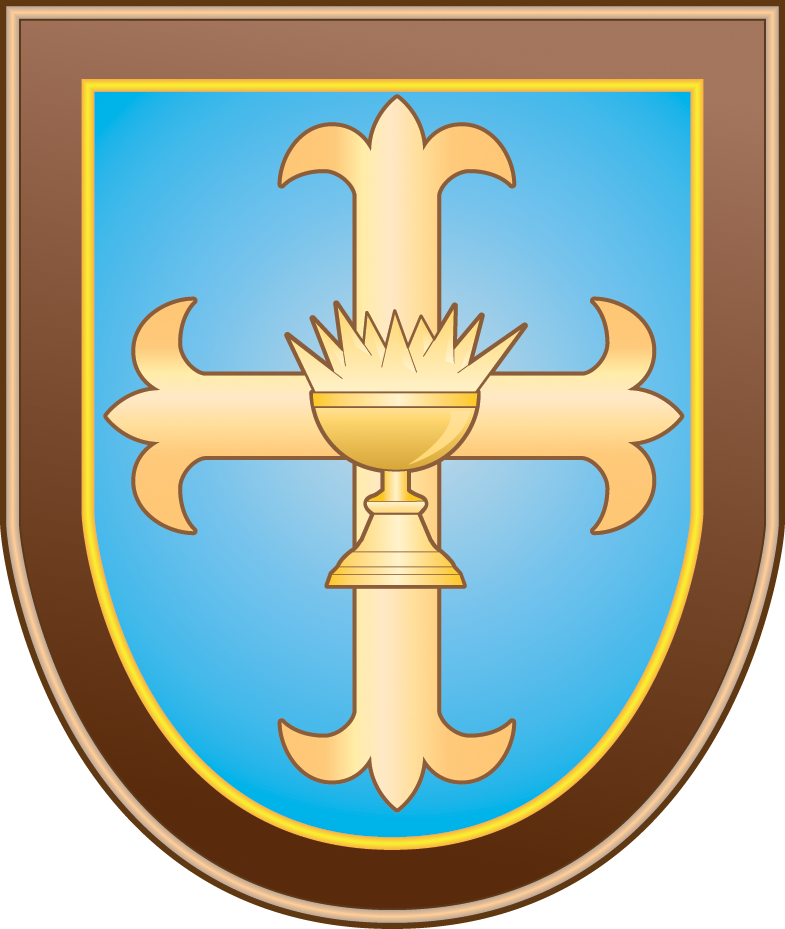 Glastonbury Abbey Institute Programs 2019-2020
The faith education and spiritual enrichment programs sponsored by the Glastonbury Abbey Institute provide educational opportunities for people of all faiths to connect with others and interact with the world around them.
The Glastonbury Abbey Institute presents an extensive array of educational and cultural offerings each year. Details of the 2019-2020 programs are available here. All programs take place in the Morcone Conference Center, 20 Hull Street, Hingham, MA, unless noted otherwise. Donations gratefully received. Call 781-749-2155, x300 to register or if you have any questions. ALL ARE WELCOME!
Coming up in November:
November 11 & 18, 7:15 p.m. Commonweal Conversations, "Millennial Spirituality: What do young people believe in?"
November 14, 2:30 p.m. matinee, Faith and Film, "Loving."
November 16, 9:30 a.m. – 4:30 p.m. Day of Reflection "Reiki Level 1: Accelerate Your Own Healing" with Denise Patts, RMT/Energy Medicine Practitioner.
November 19, 7:00 p.m. Spiritual Enrichment Program, "Honoring Women Religious" with Sr. Dorothea Masuret, CSJ and Br. Daniel Walters, OSB.
November 21, 7:15 p.m. Listening to Other Voices, Earl Bullhead, "Walking the Red Road: A Spiritual Journey (Heartbeat of a Nation)."
November 23, 9:00 a.m. – 4:30 p.m. Day of Reflection with Cynthia Bourgeault, "Benedictine Spirituality as a Wisdom Tradition." Online registration available for this event only. Please click here.
Full details of the above programs are available here.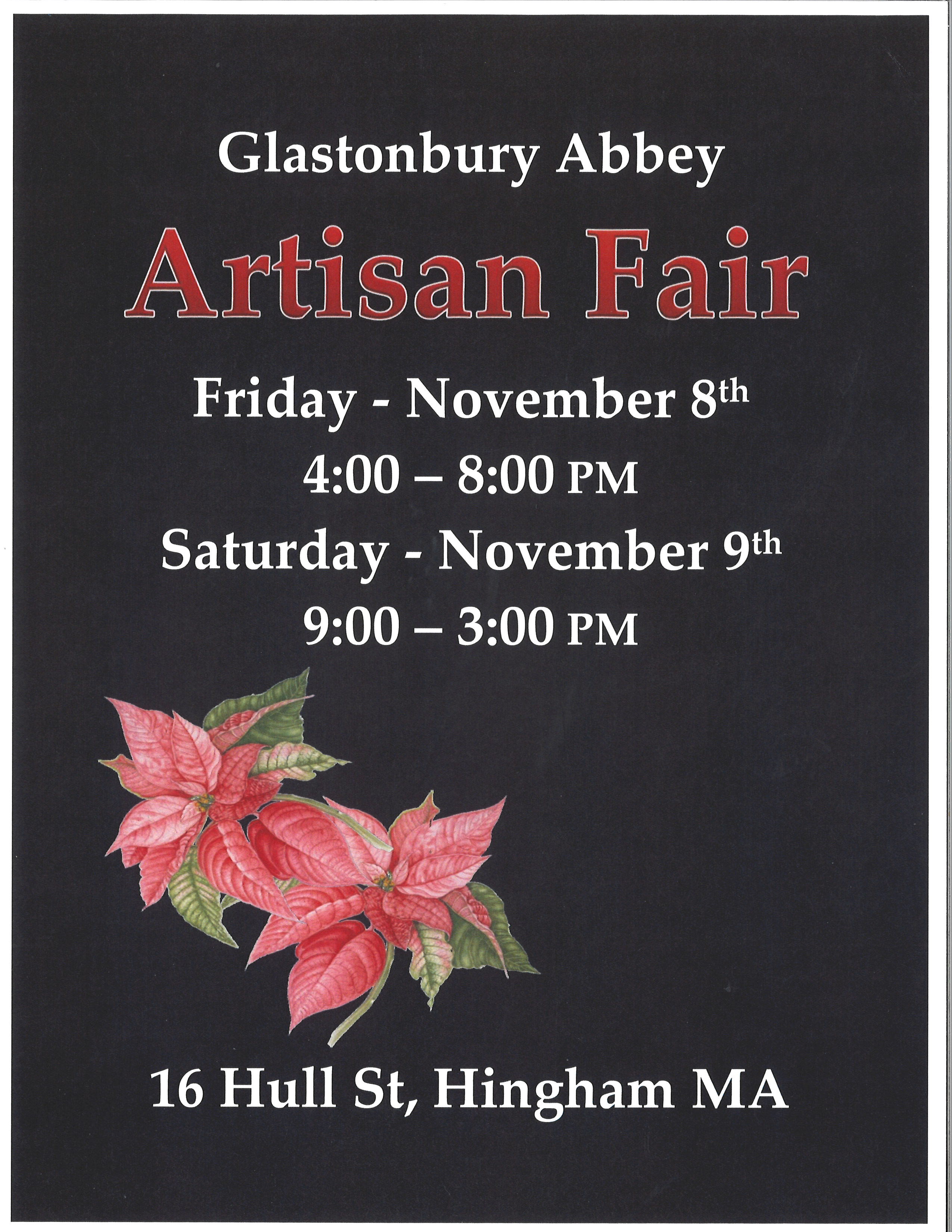 Glastonbury Abbey's 5th Annual Artisan Fair
Friday, November 8th, 4-8 PM & Saturday, November 9th, 9 AM - 3 PM
The Artisan Fair is the perfect opportunity to jump-start your holiday shopping. This high-quality event offers creative handmade pieces from over 20 local artisans. The intimate setting showcases jewelry, ceramics, textiles of many kinds, wood-turned pens and bowls, hand painted pillows, carved birds and lots of fun and funky fine crafts -- such as the hand-painted egg ornaments: Eggs (St.) Benedict! There will also be the ever-popular homemade pies, cookies and breads, along with other community-created items in the downstairs area. The hot chocolate with home-made white chocolate and vanilla marshmallows is not to be missed, nor are the gingerbread girl and boy baking kits!

After shopping at the Fair, please feel free to visit the church to view the art of Tomie dePaola on the walls and cross. The Abbey bookstore/gift shop is open as well for your shopping pleasure. You are also welcome to stroll the lovely, serene grounds, with its iconic Stone Tower, gardens, labyrinth and goats.
The Morcone Conference Center at Glastonbury Abbey is wheelchair-accessible. Children are welcome, parking is plentiful, and the event is free.
Questions? Please call 781-749-2155 ext. 331.
Spiritual Direction Available at Glastonbury Abbey
Spiritual Direction is a centuries old ministry that has seen a resurgence in recent years as people from all faith traditions struggle to find the presence of the Divine amid the busyness and chaos of their lives. The role of the spiritual director is to direct one's heart and mind to God. The director listens with the ear of her/his heart and, through gentle questioning or suggesting, helps you find where or how God is working in your life.

The Spiritual Direction team at Glastonbury Abbey consists of both lay women and monks. Click here for the biographies of the lay women spiritual directors. To learn more about the spiritual direction ministry offered by the Abbey, or to arrange a meeting with a director, contact: Mayre Hammond at spiritualdirection@glastonburyabbey.org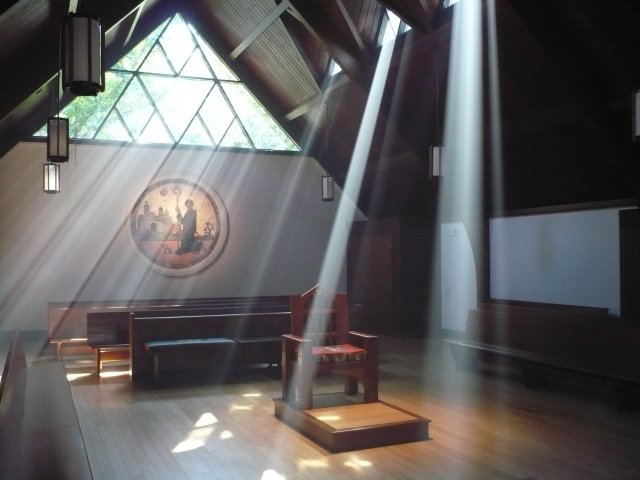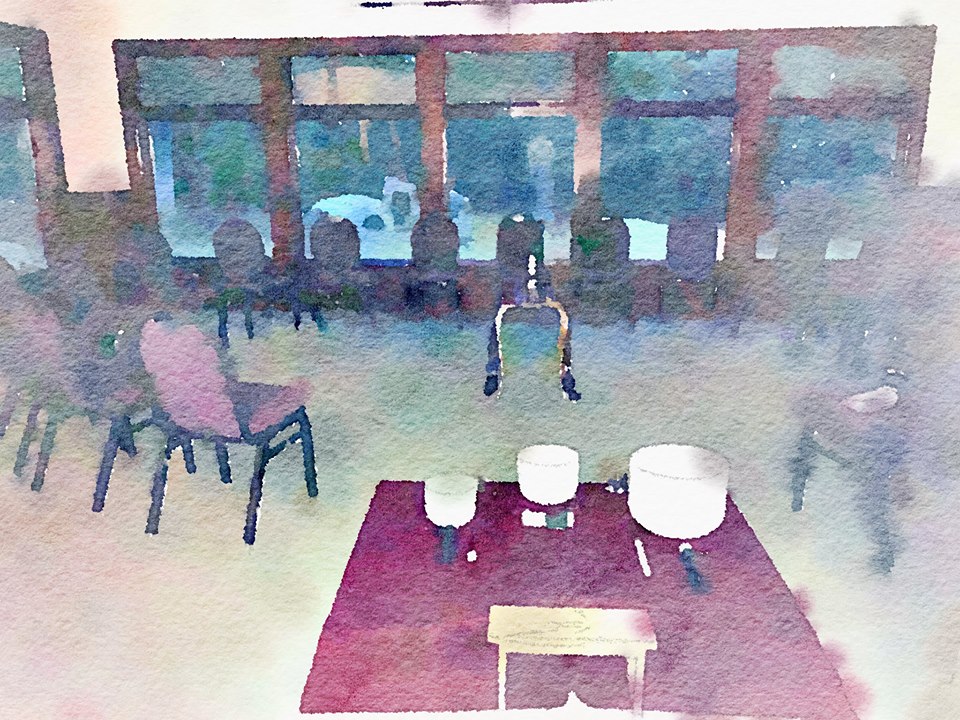 Meditation at the Abbey: Mondays, 6:30-7:30 p.m.
Meditation is an opportunity to offer peace, love, and compassion during hectic times. Meditation is now indoors at the Morcone Center. (Compline with the Monks optional at 7:45 p.m. in the Church after Meditation.)
Sunday Supper: Sunday, December 8, 4:30 p.m.
Please Note: There will be no supper in November. Monthly supper served by the monks for those living alone or in difficult circumstances. Please join us for a nice, home-cooked meal!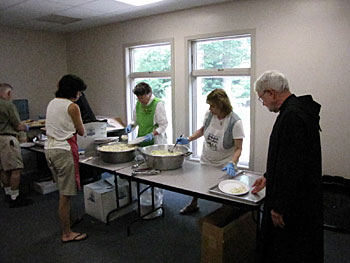 UPCOMING RETREATS AT THE ABBEY
All are welcome to join us for a peaceful and spiritual retreat at our beautiful abbey. Offering includes accommodation and meals. Advance registration is required. Please contact our retreat office 781-749-2155 ext. 300 or email retreats@glastonburyabbey.org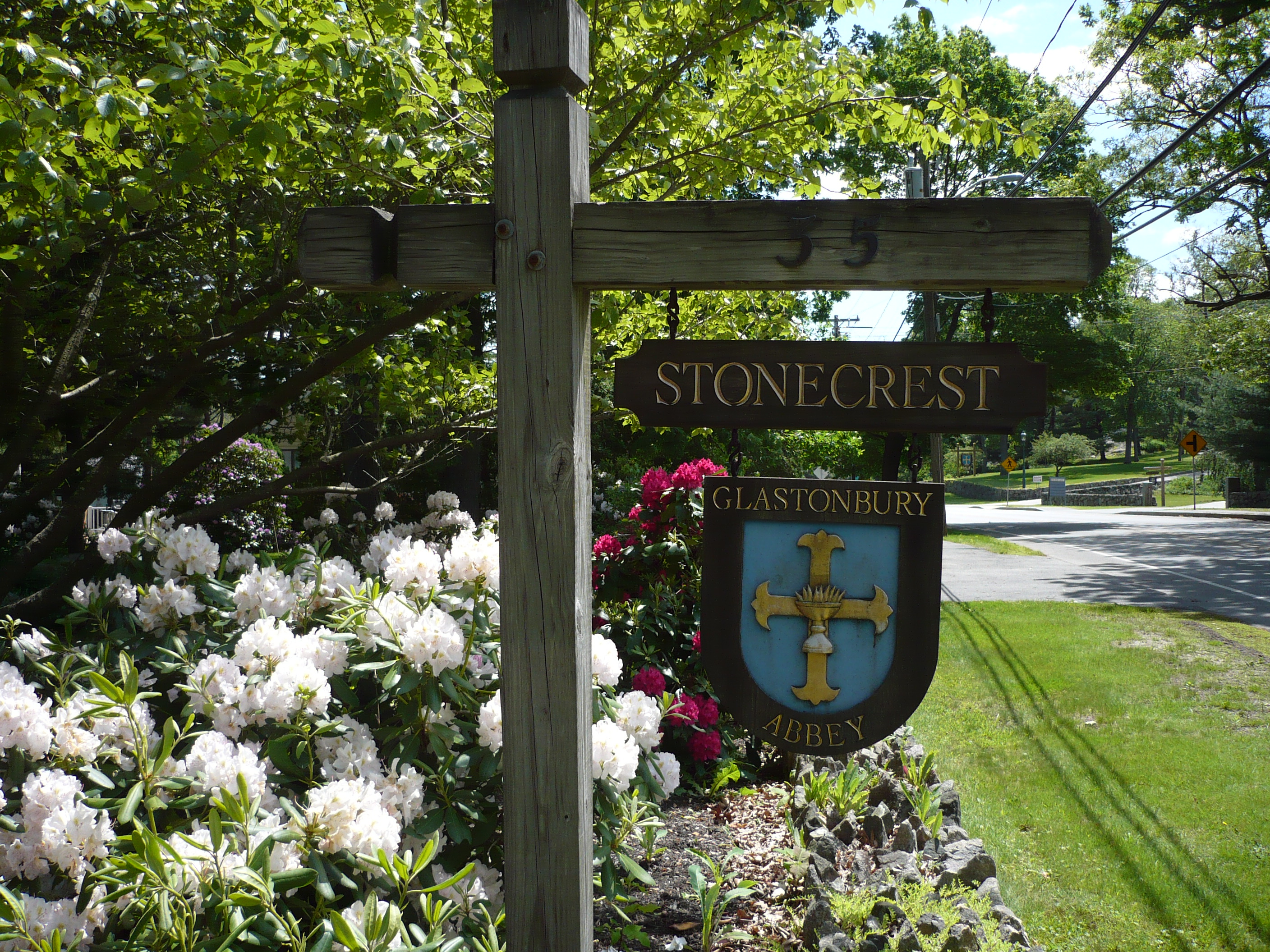 December 6 – 8, 2019:
Advent Retreat – Come to the Stable
Facilitator: Abbot Thomas O'Connor, OSB
Suggested Offering: $200
Will Christmas be different this year? During Advent we continue our search for God and God's desire for us. This invitation to "Come to the Stable" calls us to journey towards Christmas – waiting in anticipation for the incarnation of God in our lives. If we accept the invitation, what awaits us?
December 28, 2019 - January 1, 2020:
New Year Retreat – Listening to Silence
Facilitator: Br. Matthias Bodnar, OSB
Suggested Offering: $200
Your year will end and your new year will begin in a monastic setting, guided by Br. Matthias along with his fellow monks. We will attempt to help you tap into the silence that guides our monastic existence in hopes that you will carry this very silence not only into your new year but into your entire year. Guidance in Centered Daily Rhythms, Healthy Food Nourishment & Grounded Meditation Practices will be the focus of your experience during this retreat. If you are searching for new ways to tap into the Spirit to help guide you in the year of 2020, this retreat is just what you need.
Jan. 16-19, 2020:
A Brush with God – An Icon Retreat & Workshop
Facilitator: Peter Pearson, MDiv, ThD
Suggested Offering: $520 (All-inclusive retreat: lodging, use of monastery grounds, prayer with the monks, all meals, workshop with all related materials/supplies)
Commuters' Offering: $380 (Includes retreat workshop with all related materials/supplies, and lunch & supper meals)

Byzantine Iconography is a highly structured and disciplined art form which combines prayer and painting techniques to create serene images of Christ, Mary, the angels, and the saints following centuries-old guidelines. Peter Pearson has been studying and painting icons for nearly fifty years and teaching others to do so for half that time. He has authored three books on the subject and has painted hundreds of icons for churches, monasteries, seminaries, convents, and individuals all over the world.
Peter's students number in the thousands and each has walked away with an icon of their very own. No previous experience or natural talent is required. We paint, pray, and follow the simple step-by-step instructions. Peter invites you to journey with him as you paint the image of Our Lady of Glastonbury.