Glastonbury Abbey News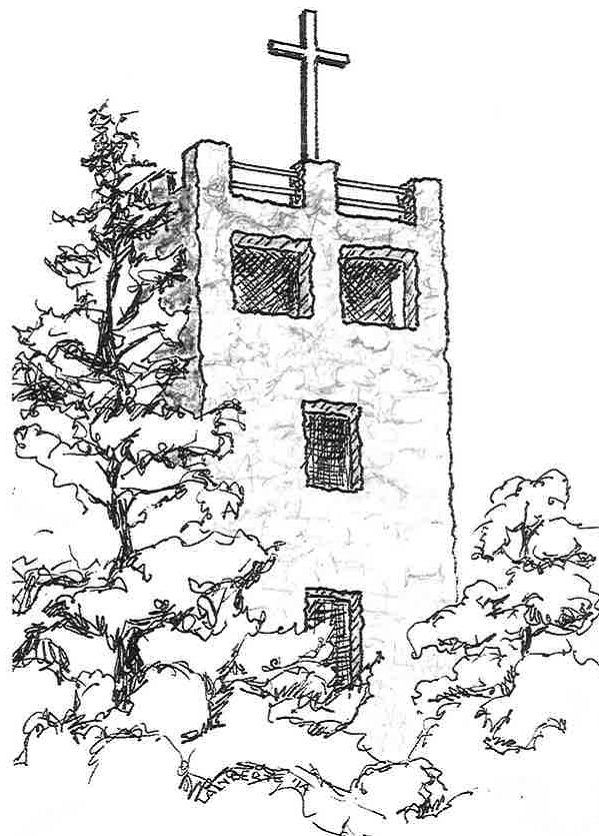 "Celebrating over 60 years of peace and prayer
….a welcoming presence for all"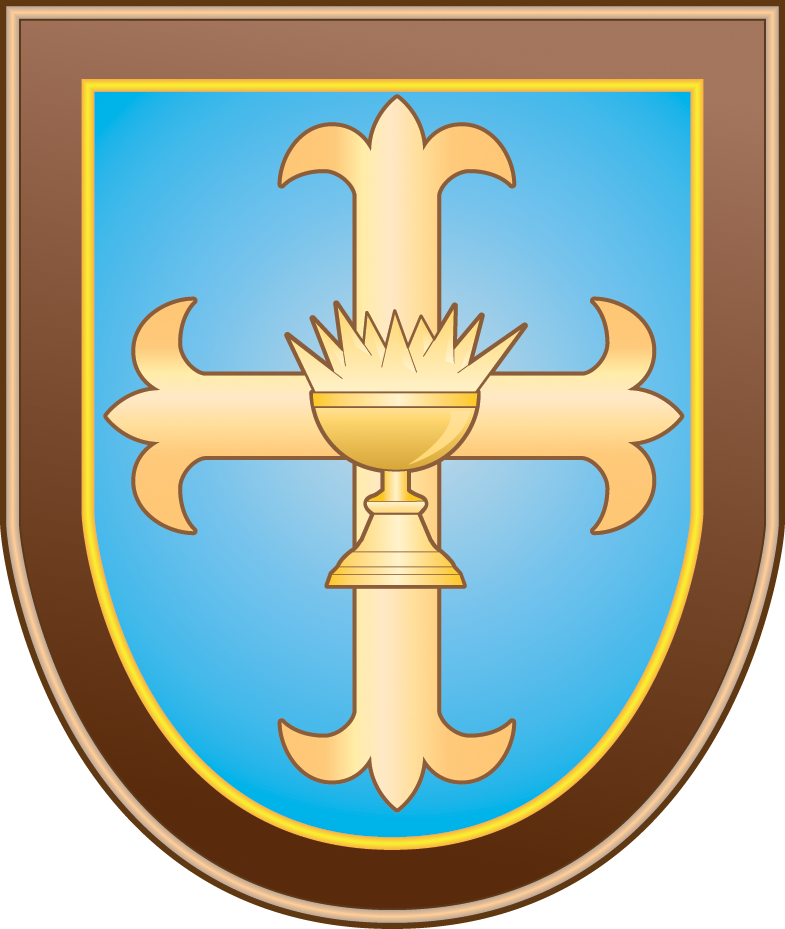 Glastonbury Abbey Institute Programs 2018-2019
The faith education and spiritual enrichment programs sponsored by the Glastonbury Abbey Institute provide educational opportunities for people of all faiths, and at different places in their lives, to learn more about themselves, connect with others and interact with the world around them.
The Glastonbury Abbey Institute presents an extensive array of educational and cultural offerings each year. Details of the 2018-2019 programs are available online. All programs take place in the Morcone Center, 20 Hull Street, Hingham, MA, unless noted otherwise. Here's what's happening in December:
Commonweal Conversations - "Immigration"
Monday, December 3, 2018 at 7 PM
How Should We Respond to Immigrants in Today's Climate? Do Nativism and Nationalism guide our country now?
Join us for thoughtful, expansive, intelligent dialogue on issues that matter. All participants are encouraged to offer their opinions respectfully while also generously considering opinions that may not match their own. No registration required.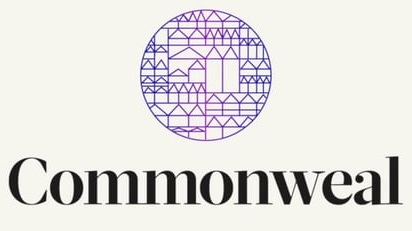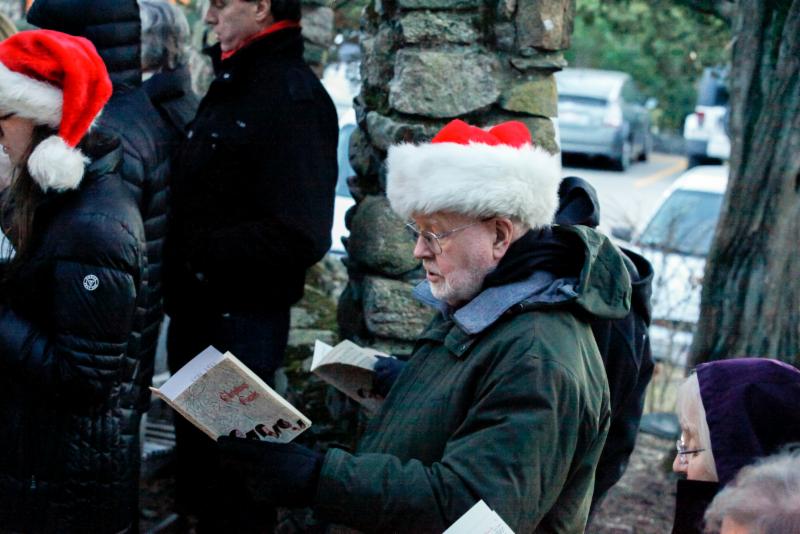 Spiritual Enrichment Program
December 4 & 11, 2018 at 7 PM
"Adult Christianity: Beyond the Catechism" with Fr. Timothy Joyce, OSB
No registration required. Suggested donation $20 per session.
We will discuss the nature of faith today as seen in:
- The historical development of our understanding of our Christian faith, especially since the II Vatican Council;
- The importance of the Bible and the early Church;
- How modern science, the ecological movement and world events have shaped our insights;
- The recovery of the mystical tradition of the church;
- The doubts and difficulties we have with the church.
- Participants will be invited to grow as more reflective Disciples of Christ.
Father Timothy is a monk of Glastonbury Abbey. He holds an advanced degree in systematic theology from the Gregorian University in Rome. He is a published author as well as preacher and retreat director.
Weekend Retreat
December 7-9: "The Practice of Presence to Self" Facilitators: Martin Mullins, MS and Bro. Daniel Walters, OSB. Suggested Offering: $190; registration required.*
Presence points to a feeling awareness, corresponding to the Buddhist term of mindfulness. It is a heart knowing of the self in the now. Engagement with this practice in our daily lives will be presented as one path to lead us on the way toward fullness of being.
*Please register by calling 781-749-2155 ext. 331 or email retreats@glastonburyabbey.org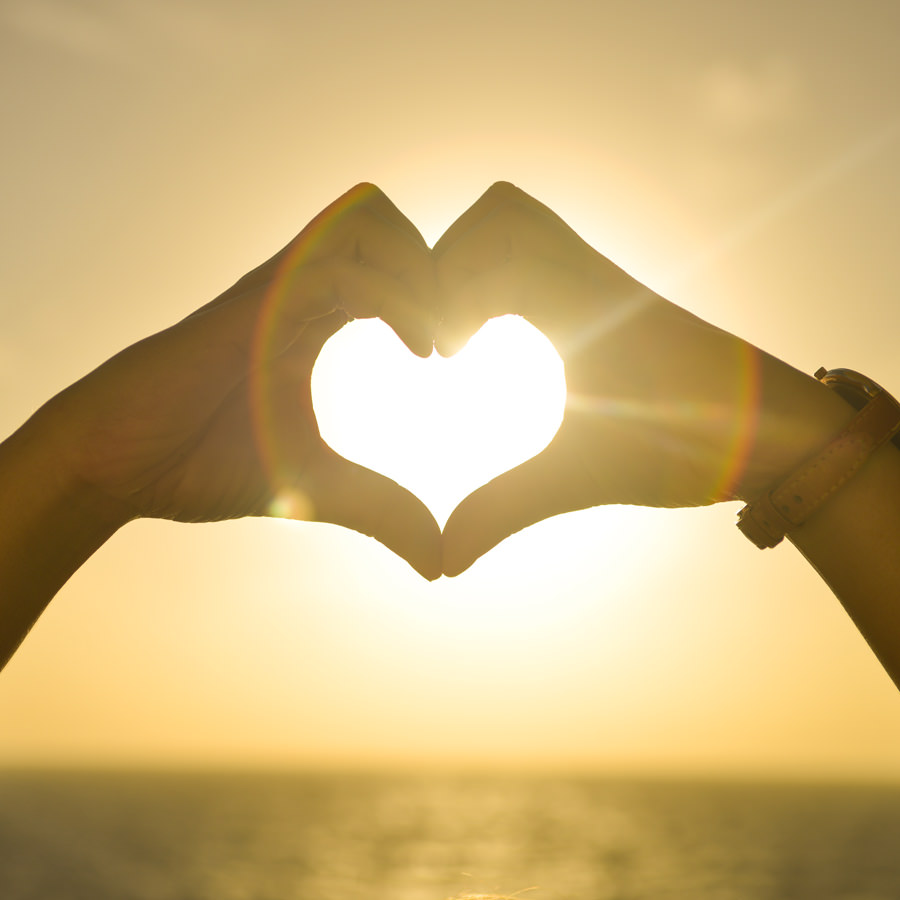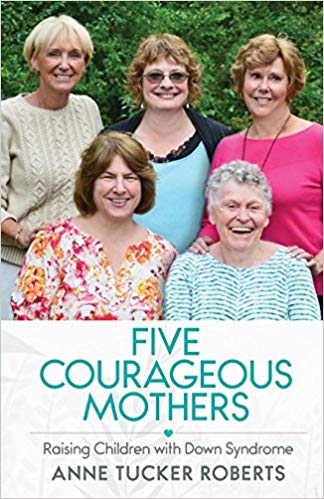 Meet the Author
Sunday, December 9, 11:00 a.m. Join Anne Tucker Roberts, a gifted teacher and writer, for her honest and descriptive account of five pioneer women who fought against convention to raise their children with Down Syndrome. No registration required. Light refreshments will be served.
Taizé Service
Please join us in the Abbey Church on Thursday, December 13, 2018 for an evening service of prayer and music of Taizé. The ecumenical service will start at 7:45 P.M. in the Abbey Church and includes a short meditation period for reflection. Experience this service, which started in France, and through the use of repetitive phrases, music, silence, scripture, and prayers invites participants to stillness …to listen to the voice of God.
Penance will be available after the Taizé service for those wishing to receive the Sacrament of Reconciliation.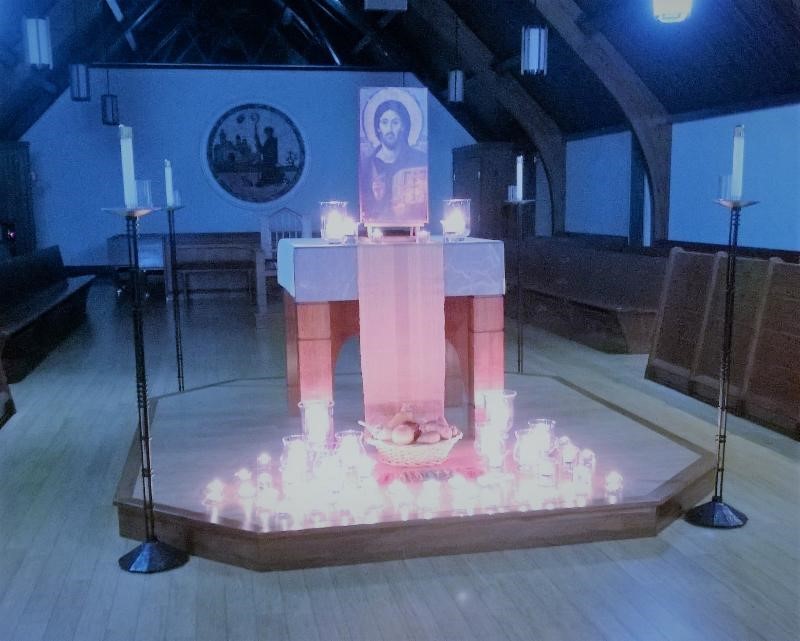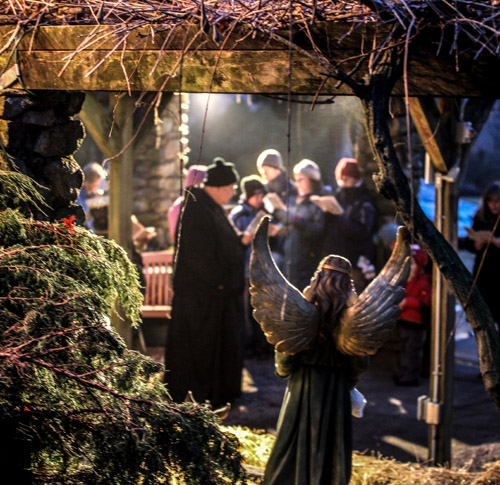 Carol Singing:
Sunday, December 16 at 4:00 p.m.
Join the monks for their annual Carol singing in the Arbor (across the parking lot from the bookstore).
New Year Retreat
"Wait in Silence" December 29, 2018 – January 1, 2019. Facilitators: Monastic Community
Suggested Offering: $225, includes 3 nights' accommodation and meals. Advance registration required.* Begin the New Year with silence, prayer, reading and reflection. This silent retreat offers an opportunity to look into our hearts and wonder at how God can "make all things new." Joining the Monks in prayer, one presentation, and the opportunity for celebrating the Sacrament of Reconciliation will help to focus the weekend.
* Please contact our retreat office on 781-749-2155 ext. 300 or email retreats@glastonburyabbey.org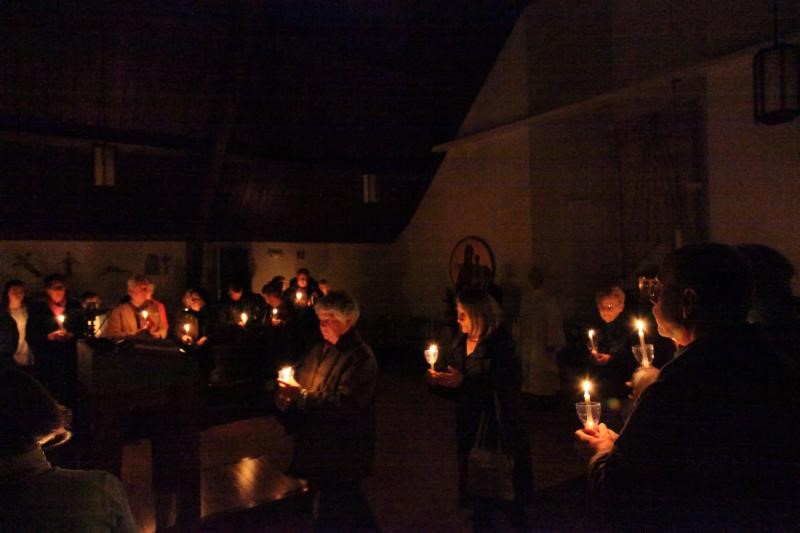 Capital Campaign to Renovate the Monastery: Matching Challenge Now Underway! Please help!
It has been over 40 years since any work has been done to the cloister of the Monastery, and it is in very poor shape. We therefore launched a Capital Campaign, "A Community Seeking God…Together!" to renovate our dilapidated Monastery.
Starting out, our consultant thought we could raise between $750,000 and $1 million. So we calculated that if we could raise that amount, we might be able to borrow the difference between that and the project cost of $2.5 million.
Then, miracle of miracles: through the extraordinary generosity of our generous friends, we have raised $2 million! Over 250 people have supported this campaign. And now something else amazing has happened. We received another challenge grant, from the very same generous couple, Bill and Ann Marie Teuber, who helped us out before with a matching gift. They will give us $250,000 if we can match that amount dollar for dollar!
It would be ideal if we could meet their challenge and raise the whole amount -- and not have to borrow any funds to get this project done! If you are in a position to make a financial commitment, please consider a special contribution to this effort.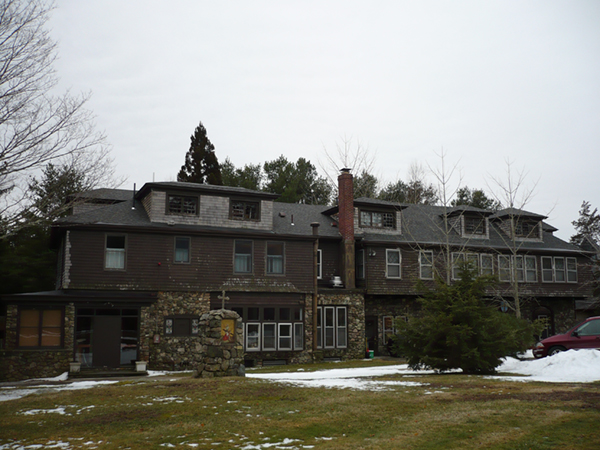 With your help and the help of many in our community, together we can meet this challenge. We can continue to make Glastonbury Abbey a God-sparked, spirit-filled community of faith. We can be here in this house of God for those who come seeking prayer, peace, healing, and physical and spiritual sustenance.
Please call Hayes if you have any questions: 781-749-2155, x343, or email sheah@glastonburyabbey.org Long-term pledges, and gifts of stock, insurance IRAs gratefully accepted.
And here's a link to an article in the Hingham Journal: "Glastonbury Abbey in Hingham to get a Makeover."
MEDITATION AT THE ABBEY:
Mondays, 6:30-7:30 p.m.; Compline optional at 7:45 p.m. Meditation is an opportunity to offer peace, love, and compassion during hectic times. Morcone Center, 20 Hull St., Hingham, MA.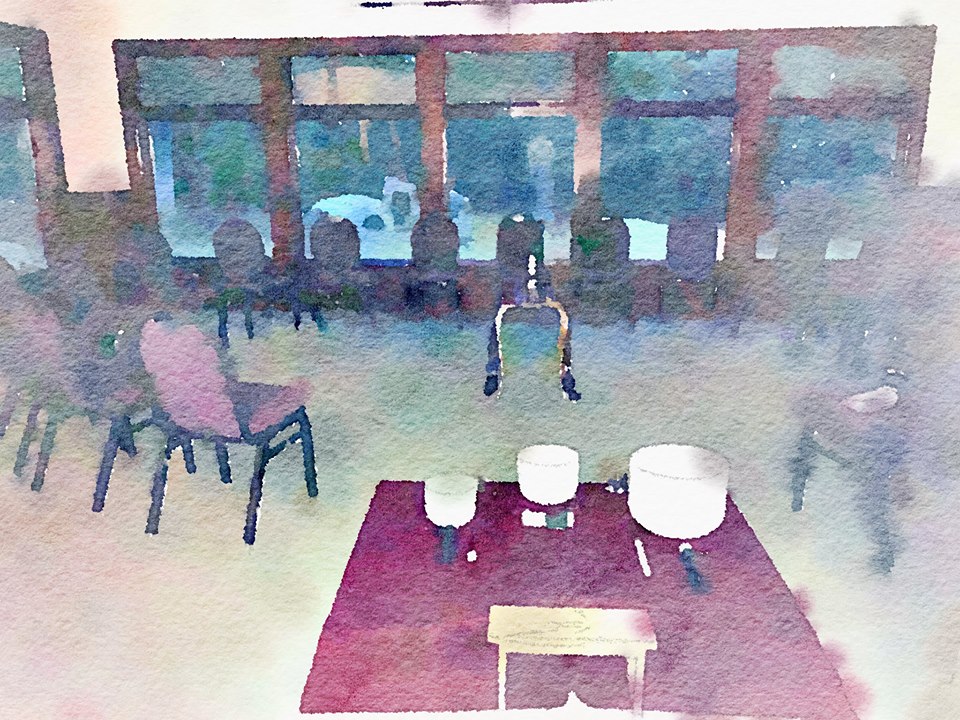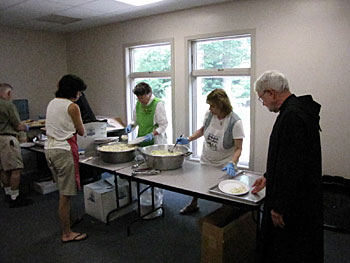 SUNDAY SUPPER:
Sunday, December 9, 4:30 p.m.
Monthly supper for those living alone or in difficult circumstances. No registration required.
Trilogy of Botanical Inspired Spiritual Enrollments for Glastonbury Abbey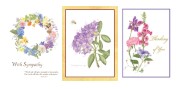 Exclusive design by award winning botanical artist Ruth Ann Wetherby-Frattasio.
We thank Ruth Ann for sharing her amazing talent with the Abbey.
Featured above is the "Flower Sympathy" annual card, "Rhododendron" perpetual folder, and "Thinking of You" annual card.
Our spiritual enrollments are a beautiful way to share your faith and love. The monastic community joins the donor in prayer and promises a remembrance in the daily Mass, the Liturgy of the Hours and in all their prayers and good works.  
Please order your custom printed enrollments online shop.glastonburyabbey.org, come by the bookstore or call the Mass Guild at 781-749-2155 x 342.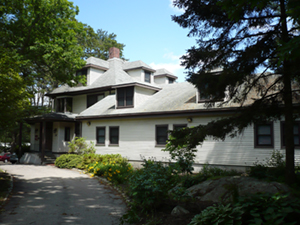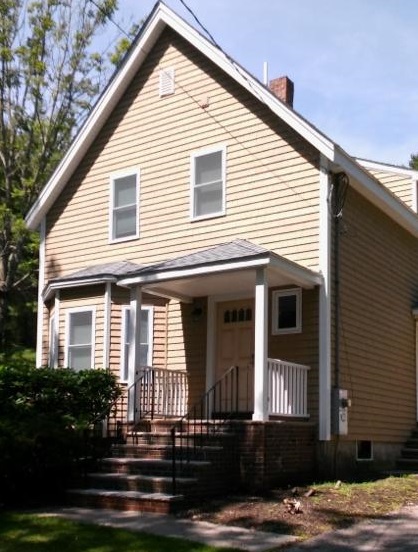 SPIRITUAL DIRECTION RETREATS:
I have come that you may have life and have it more abundantly. John 10:10.
Glastonbury Abbey now offers directed retreats from an experienced female director, Lyn Ferrara. Spiritual Direction offers a retreatant an opportunity to meet with an experienced spiritual director and respond to God's ongoing relationship in one's daily and spiritual life.  After each session of approximately 40 minutes, suggestions will be offered for scripture reading, prayer or silent reflection.
Lyn will be available for directed retreats of up to 4 days, Monday – Friday, and by arrangement for longer periods of time. Lyn has a Master's degree in Clinical Pastoral Counseling and is a graduate of the Jesuit Center for Spiritual Direction in Cambridge, MA.  She has many years of experience as a hospital chaplain, and in Cursillo leadership, retreat work and spiritual direction. The suggested offering is $90 per night. Reservation required.*
* For further information or to register, please contact Joan at 781-749-2155 ext. 300 or retreats@glastonburyabbey.org