Glastonbury Abbey News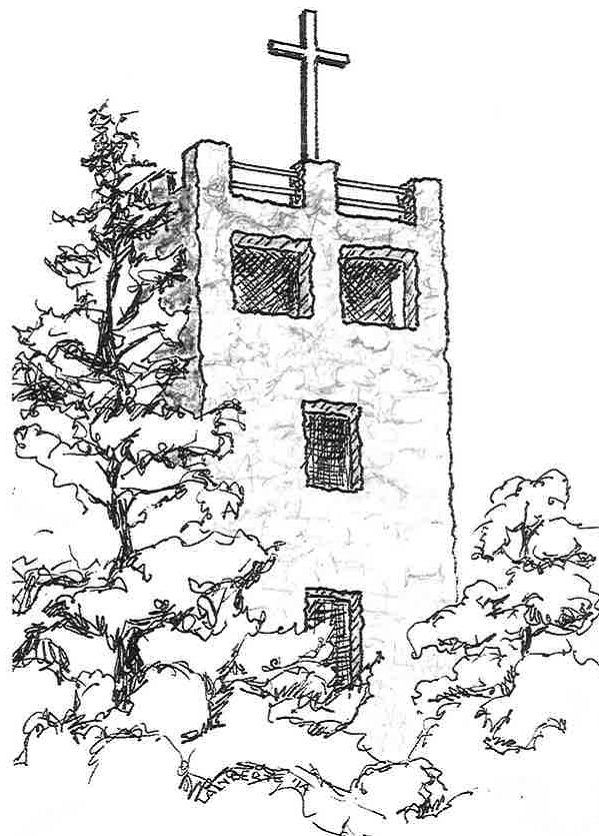 "Celebrating over 60 years of peace and prayer
….a welcoming presence for all"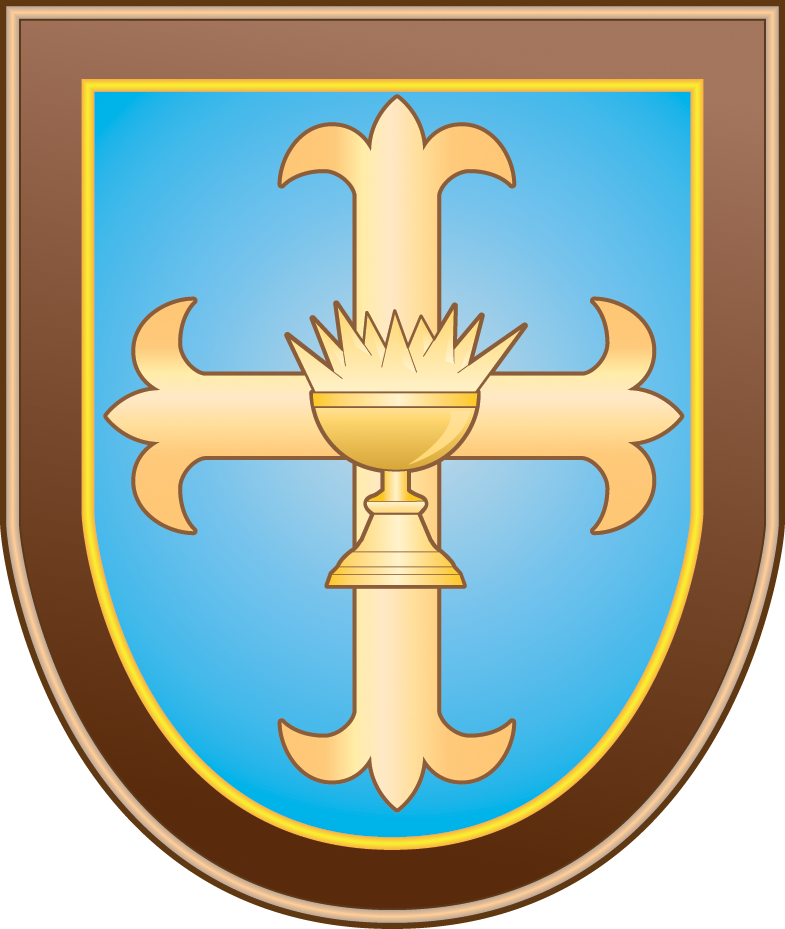 Glastonbury Abbey Institute Programs 2018-2019
The faith education and spiritual enrichment programs sponsored by the Glastonbury Abbey Institute provide educational opportunities for people of all faiths to connect with others and interact with the world around them. 
The Glastonbury Abbey Institute presents an extensive array of educational and cultural offerings each year. Details of the 2018-2019 programs are available online. All programs take place in the Morcone Conference Center, 20 Hull Street, Hingham, MA, unless noted otherwise. No registration necessary. Donations gratefully received. Call 781-749-2155, x300 if you have any questions. ALL ARE WELCOME!
Here's what's happening in April:
Commonweal Conversations – Ecumenism
Mondays, April 1 & 8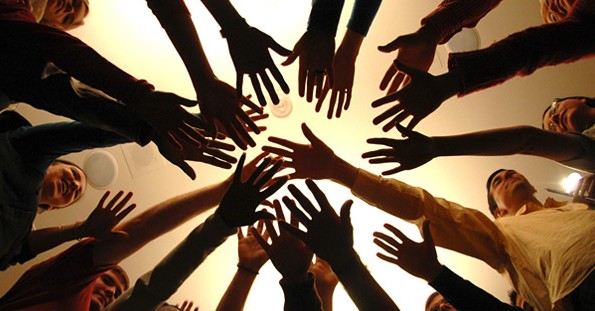 "Ecumenism: What Would it Take to Reach Christian Unity?" Moderator: Fr. Albrecht Nyce. Join us for thoughtful, expansive, intelligent dialogue on issues that matter. All participants are encouraged to offer their opinions respectfully while also generously considering opinions that may not match their own.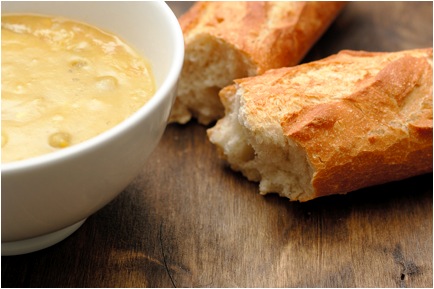 Lenten Suppers
Tuesdays, April 2 & 9, 6:30 PM
Every Lent, the Church invites us to the three traditional practices of prayer, fasting, and almsgiving. This year our Lenten supper discussions focus on different aspects of prayer. Click here for the full schedule. Join us for a simple supper of soup and bread, followed by a spiritual reflection given by community members.
Faith and Film
"Same Kind of Different as Me" - Thursday, April 4, 6:30 p.m.
International art dealer Ron Hall must befriend a dangerous homeless man in order to save his struggling marriage to his wife, a woman whose dreams will lead all three of them on the journey of their lives.
Discussion follows movie. Tea, coffee, and snacks will be served.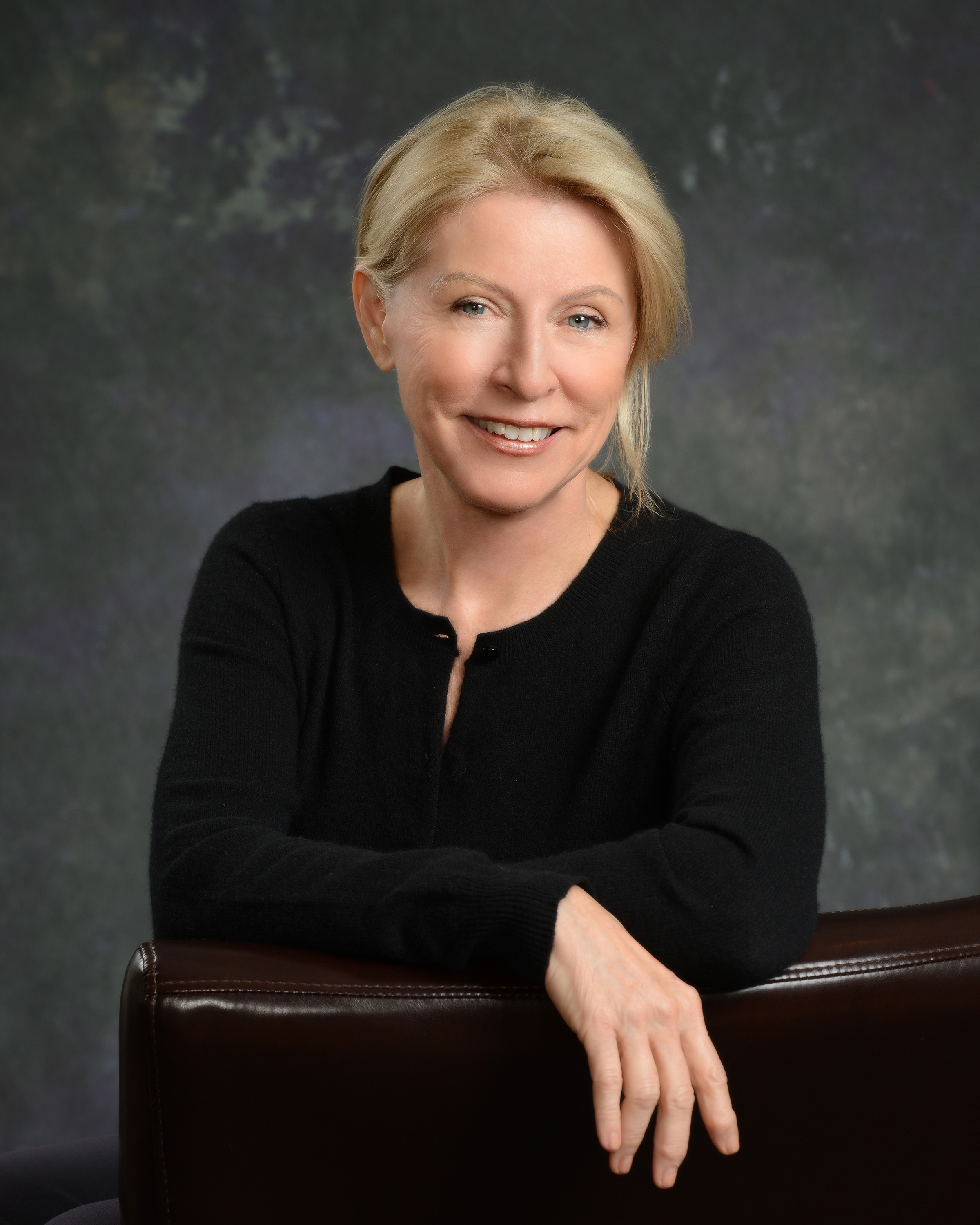 Special Presentation
"The Tragedy of Human Trafficking" – Thursday, April 11, 7:00 p.m.
Joan Vercollone Barry, a Norwell resident, devotes her time to educating everyone she can about the tragedy of human trafficking. It is a local as well as a national and international scourge.
Holy Week / Easter Schedule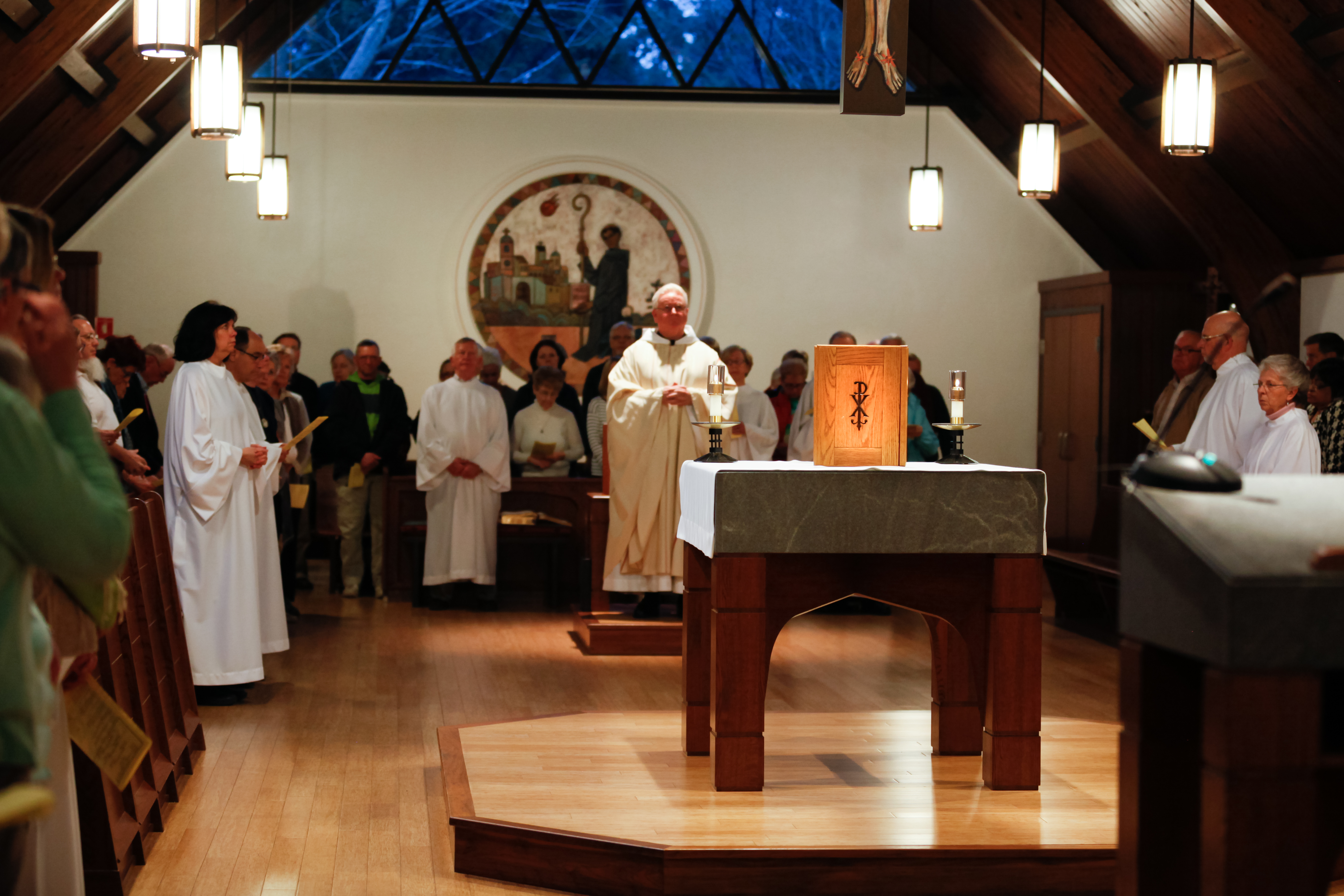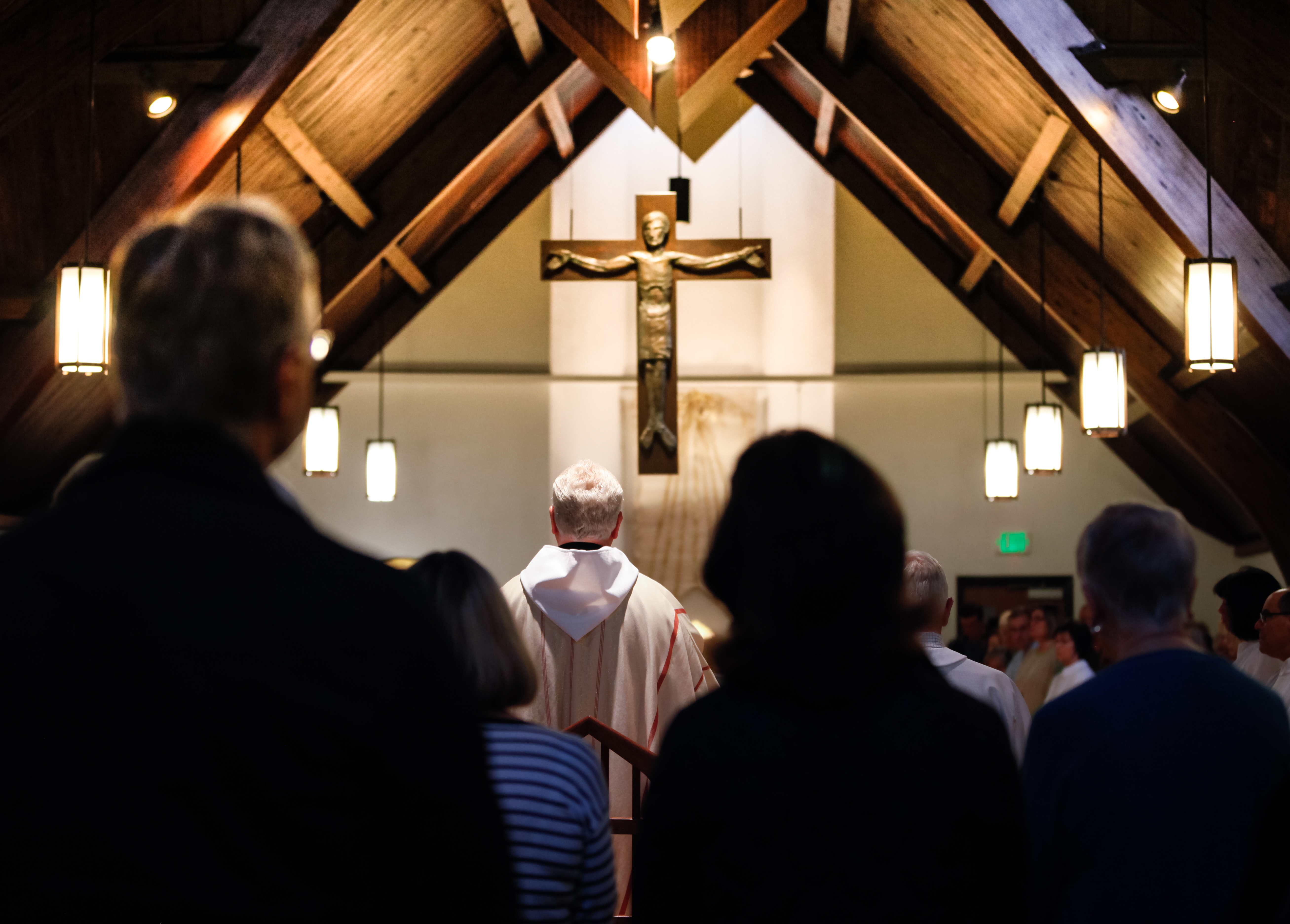 Holy Thursday, April 18:
6:30 am – Vigils;
7:45 am – Lauds;
12:15 pm – Midday Prayer;
7 pm – Mass of the Lord's Supper with Washing of Feet; Light supper served at the Morcone Center after Mass—all are welcome!
Altar of Repose in the church until midnight.
Good Friday, April 19: Celebration of the Lord's Passion:
6:30 am – Vigils;
7:45 am – Lauds;
9:30 am – Talk by Monastic Community (lower level Morcone Center);
12 noon – Midday Prayer;
1:30 pm – Outdoor Stations of the Cross;
3:00 pm – Liturgy of the Lord's Passion & Death;
8:00 pm – Compline
Holy Saturday, April 20:
6:30 am – Vigils;
7:45 am – Lauds;
9:30 am – Talk by Monastic Community (lower level Morcone Center);
12 noon – Midday Prayer;
5:00 pm – Vespers;
8:00 pm – Solemn Easter Vigil, starts in the church, incl. procession to cemetery.
Easter Sunday, April 21:
9:00 am – Lauds;
11:00 am – Easter Morning Mass;
5:15 pm – Solemn Easter Vespers;
No Public Compline
Easter Monday, April 22:
8:00 am – Lauds
The Sacred Triduum Retreat
April 18 - 21
Join the monks of Glastonbury Abbey in celebrating the Liturgy of the Hours and the Sacred Liturgy of the Easter Triduum. Two presentations on the spirituality of the Triduum, as well as an opportunity for the Sacrament of Reconciliation, will provide insight for reflection and a deeper immersion into the Lord's Passion, Death and Resurrection.
Suggested Offering: $220, includes 3 nights' accommodation and meals. Registration required. Please contact our retreat office 781-749-2155, x300 or email retreats@glastonburyabbey.org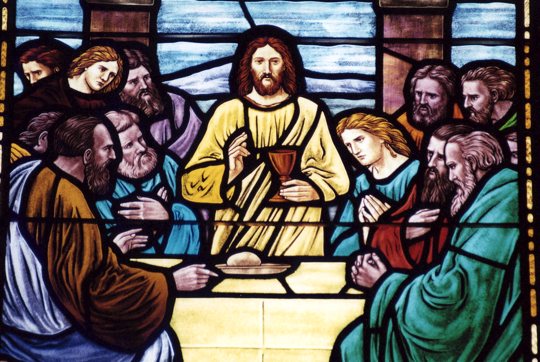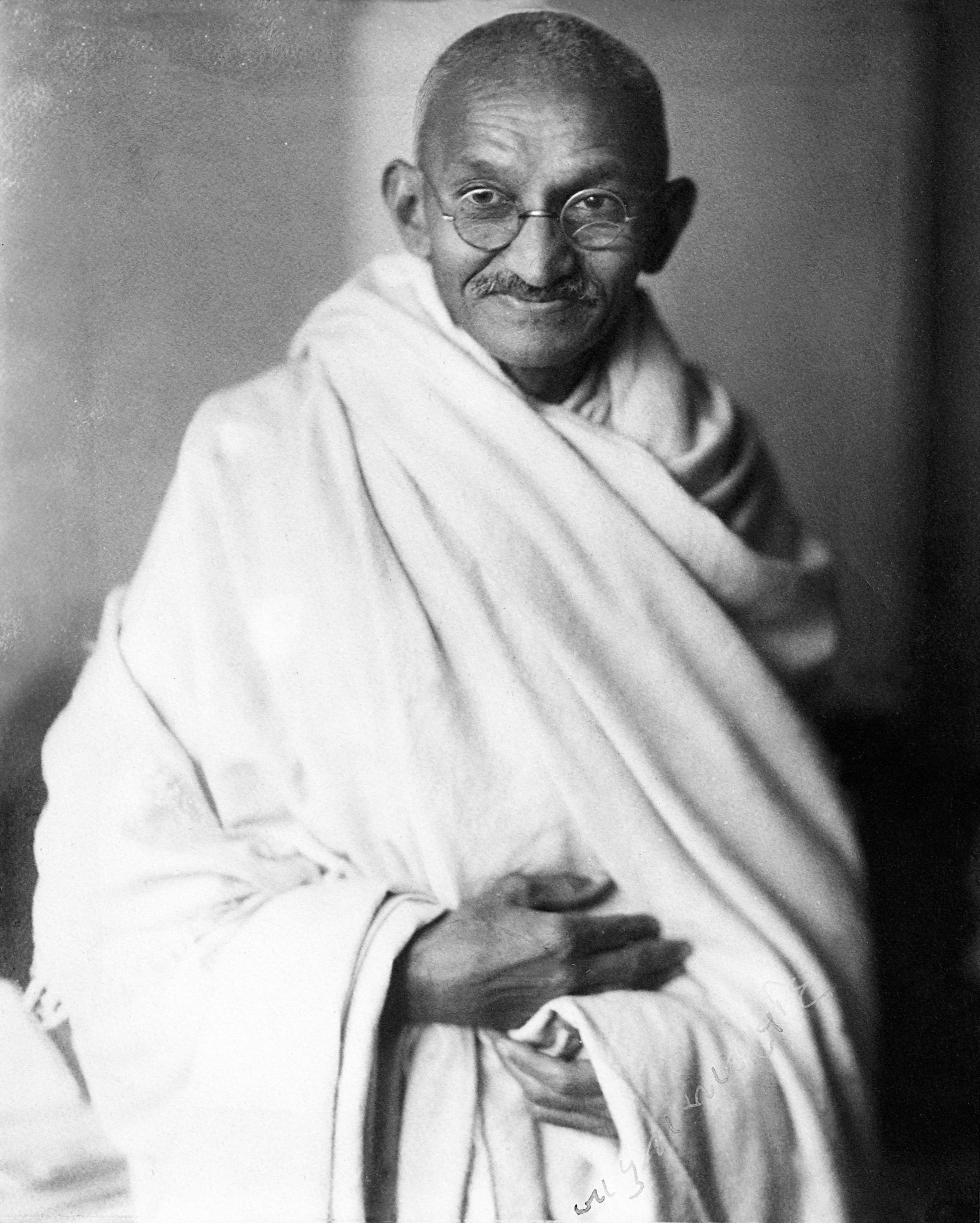 POSTPONED DUE TO ILLNESS: Listening to Other Voices:
"Prophets of the 20th Century: What Do They Say to Us Now?
Thursday, April 25 at 7:15 p.m.
Mahatma Gandhi (1869 -1948), presented by his grandson, Arun Gandhi.
Gandhi's victory through civil disobedience rather than war, inspired Martin Luther King Jr., Nelson Mandela, and demonstrators around the world who have gathered peacefully to speak their truth.
When Arun Ghandi was sent to live with his grandfather in India, he learned the power of peace. He is an international lecturer on nonviolence and author of several books, including "The Gift of Anger."
Morning of Prayer:
Tuesday, April 30, 9:00 – 11:30 a.m.
"Living in the Glow of Easter"
Dorothea Masuret, CSJ
The Morning of Prayer will include reflective input, personal prayer, and closing ritual. 
A reverent silence is maintained throughout the center and grounds during the Morning of Prayer. For more details please e-mail spiritual.ministries@csjboston.org 
or call 781-227-4730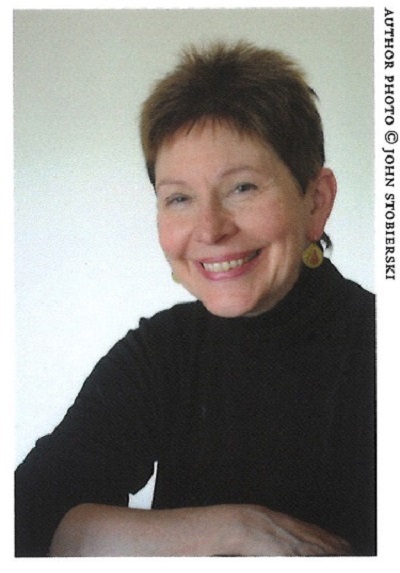 Meet the Author: Susan Traush
Tuesday, April 30, 7:00 p.m.
Susan Trausch is a former Globe Columnist and a good friend of Glastonbury Abbey. She will be speaking about her book, "Groping Toward Whatever: OR How I Learned to Retire...(sort of)." Susan, who was raised Lutheran, will also talk about how spirituality and the Abbey have been a part of her retirement journey.
Meditation at the Abbey: Mondays, 6:30-7:30 p.m.
Meditation is an opportunity to offer peace, love, and compassion during hectic times. (Compline with the Monks optional at 7:45 p.m. in the Church after Meditation.)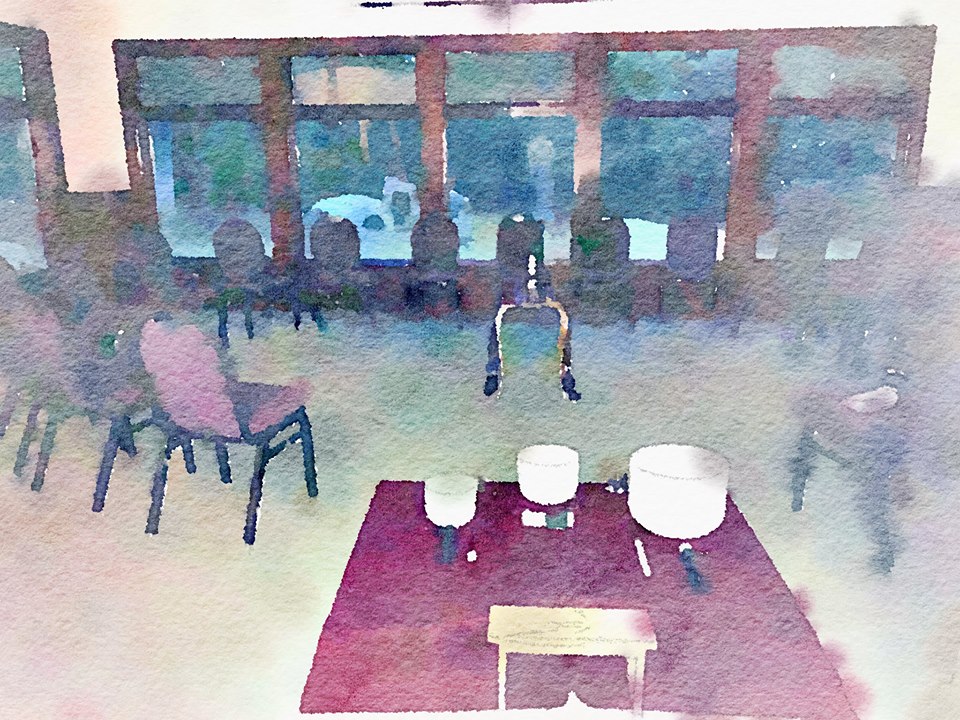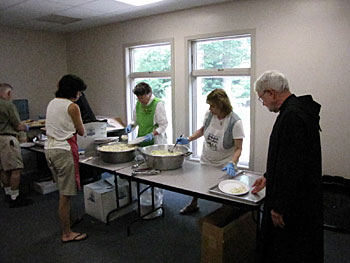 Sunday Supper: Sunday, April 28, 4:30 p.m.
Monthly supper served by the monks for those living alone or in difficult circumstances. Please join us for a nice, home-cooked meal!
Trilogy of Botanical Inspired Spiritual Enrollments for Glastonbury Abbey